Certified professional coach.
Experienced international facilitator.
Dynamic. Focused. Insightful.
My journey to a unique skillset
I am a bilingual coach and facilitator. Working with executives, leaders, teams, children, couples and families,
I am committed to making the world a better, happier and more fulfilled place, one person at a time.
I live in the Paris suburbs with my husband and our two children.
Born and brought up in the UK, I graduated from Cambridge University and started my career in theatrical communications in London. In 2004, I turned a long-held dream into a reality when I moved to Paris, pursuing a graduate degree at the Sorbonne. Over a rich and varied 15-year corporate career, I worked in several international companies, managed a large portfolio of CAC 40 clients within in a Parisian digital communications agency, and worked in-house heading up the communications strategy for a major events organiser. 
I found my true vocation in 2013, when I trained in Co-Active coaching with the CTI. Since then, I have added other training to the mix, including cross-cultural coaching methodologies, leadership empowerment for women and non-violent communication.
In addition to these wide-ranging skills, my unique profile brings together an international journey, years of corporate experience, a major career transition, and my personal brand of dynamism, focus and insight. I leverage all of these assets to offer my clients a supportive and safe environment for bespoke coaching that gives them the tools they need to overcome obstacles to their success, improve their results, and find fulfilment.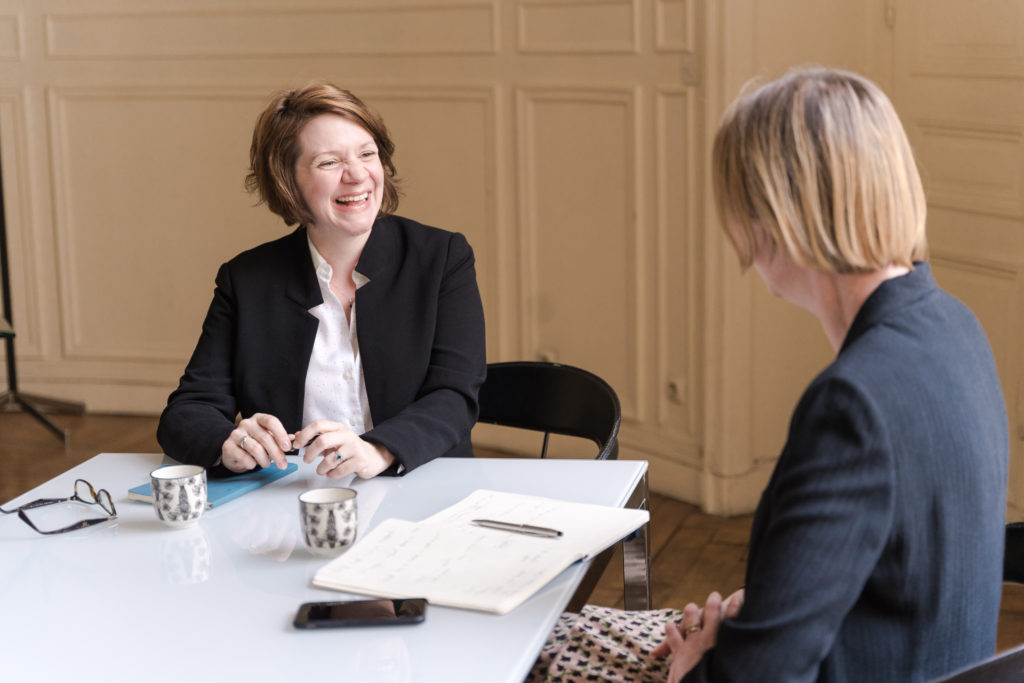 "Joanne offered me a safe, non -judgmental space to speak and be heard, after a difficult time of change in my life. Every session offered understanding, compassion, a challenge to my thoughts, and useful tools for me to use between sessions. Joanne always left me with a pearl of wisdom to make me think, act or reflect."
Coaching is a holistic method for change, development and growth. It is used to help clients find what fulfilment means to them, identify and remove obstacles to achieving their maximum potential, and effect mindset and behavioural change that lasts a lifetime.
I work with clients to pursue their goals, support their progress, and get them wherever they want to go. I create a safe space, listen without judgement, and stay curious and compassionate. Together, we use all our resourcefulness and creativity with a single objective in mind: their growth and fulfilment.
Making lasting change for the results you want – personally and professionally
I empower my clients for change, helping them manage their thought processes and limiting beliefs, examine their behaviour, work through emotions, take action, and achieve the results they desire. 
My pledge is to support you as you become the best version of yourself, optimise your performance in every aspect of your life, achieve and extend your potential, and create a life with purpose and on purpose.